I like the easier alternative cooking method but try them both and enjoy...
Gather the ingredients:

1 cup white basmati rice
1 teaspoon salt
1/2 finger finely grated fresh raw turmeric root
4 whole cloves
3 teaspoons ghee or coconut oil
6 curry leaves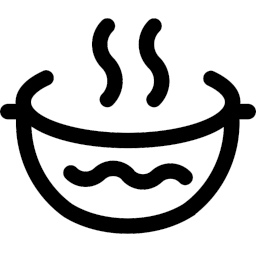 Using a mesh strainer, rinse the rice and soak it in cold water for 10 min, drain well.
In a 1-to-2-quart saucepan, bring 2 cups of water to a boil and add the salt, turmeric, cloves and 1 teaspoon of the ghee.  Add the rice and return to a full boil.
Cover with the tight-fitting lid, reduce the heat to low, and simmer for 15 minutes.  Do not open or stir the pot.  In 15 minutes, check whether the grains need a little more water or more time - all the water should be absorbed, and a grain of rice should not be hard when squeezed between your two fingers.  Turn off the heat and keep the grains covered.
In a metal measuring cup or small pan, heat the remaining 2 teaspoons of ghee over medium-low heat, add the curry leaves, and sauté for 5 to 10 seconds, until the leaves crisp up.  Drizzle the infused ghee and leaves on the rice, cover, and let the grains firm up for 5 more minutes.
Fluff with a fork and remove the cloves and curry leaves.  Serve steamy hot.
Alternative method of cooking...
Pat-dry the washed and soaked rice in Step 1.  Heat 1 Tablespoon ghee over low heat, add turmeric, cloves and curry leaves, and cook for 10 - 15 seconds.  Add the rice and gently stir-fry until the grains become translucent and squeaky.  Add the water and salt and follow cooking instructions in Step 3.  Skip step 4.