Curcumin is a bright yellow chemical that is available through pure turmeric powder, fresh root, and various supplements. Purported health benefits include helping reduce inflammation (1). Curcumin has been elusive to study and there is limited research available. In this blog, we will take documented nutritional information of dried turmeric powder (2) and convert it to the "finger" serving size of fresh turmeric root.
How big is a "finger" of turmeric?
A finger, also called "thumb" or simply "root", is an offshoot at the end of the turmeric rhizome. It is typically 3-4 inches in length. Rich in nutrients and flavor, it can be eaten cooked or raw. We recommend 1 tsp powder (3g) or 1/2 fresh root (6g) per serving.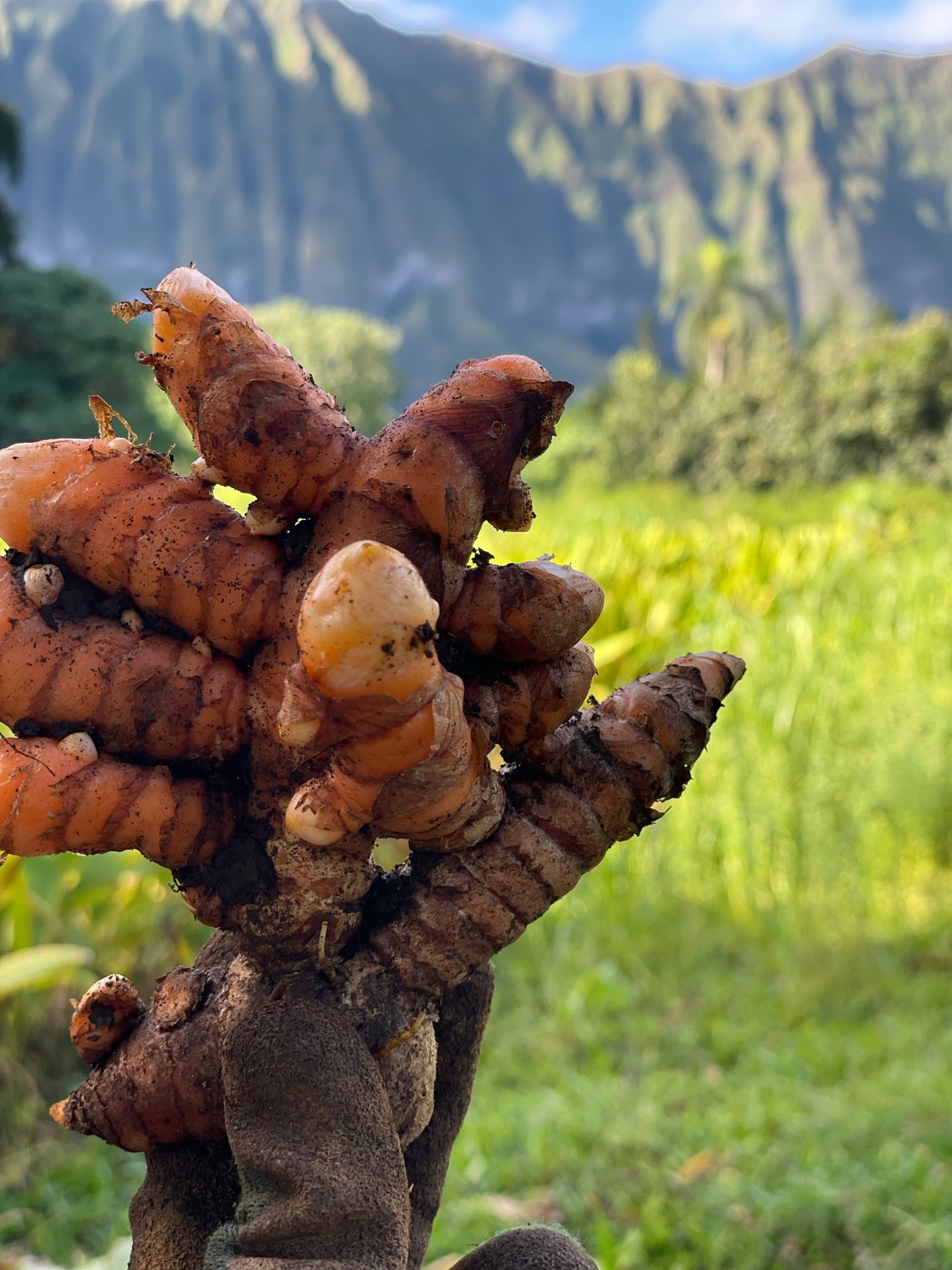 How much Curcumin am I getting?
If 1 tsp of powder contains 90mg of Curcumin, then 1 finger of fresh root contains at least 45 mg. We make this conversion based on our experience processing turmeric powder*. Curcumin content for this example is based on 3% curcumin by weight (3).

* 8:1 turmeric root to dried powder ratio by weight

Turmeric powder is an easy way to add Curcumin to any dish. An even easier way to add it to drinks or smoothies without excessive stirring is our Hawaii Grown Organic Root Punch. It captures the fresh flavors of turmeric and ginger in a convenient 750ml pouch with easy pour spout. FYI it is not sweet and it is very yellow, which means it is a good source of Curcumin!

Turmeric micro nutrients
Besides natural color and flavor, turmeric also provides a small amount of other micro nutrients (2).