Aloha Turmeric and Ahiki Acres are experimenting with a new turmeric farming partnership model, combining their organic regenerative farming and turmeric growing expertise.  Ahiki Acres was able to utilize a fallow field with the responsibility of prepping and caring for the field throughout the growing season.  Aloha Turmeric provided the Roma Turmeric seed as well as planting, harvesting, and washing services to ensure the high-quality fresh turmeric products their customers expect.  With a  guaranteed purchase price based on the amount of labor the farmer can contribute, this model may inspire more organic farmers to grow specialty turmeric varieties and expand the Hawaiian agricultural economy.
Matt and Haley, Ahiki Acres' founders, both graduated from the University of Hawaii Go Farm Program in 2019 and have built a successful organic vegetable partnership, selling to high end local restaurants and Farmers markets. Their mission is to increase Oʻahu's food security by growing healthy, tasty products, while practicing responsible stewardship of the ʻaina.  Check out their website.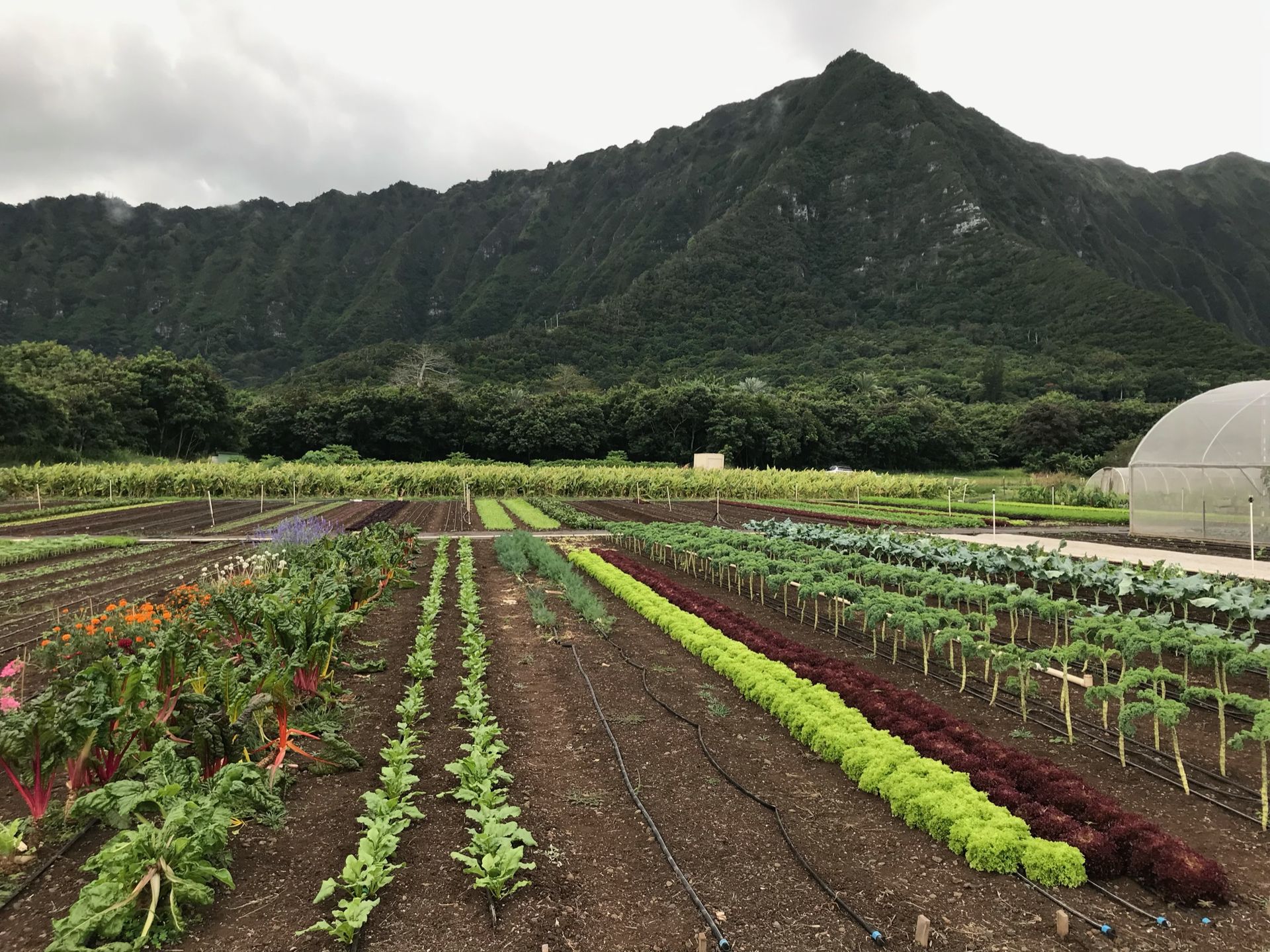 After visiting the farm, I can see why they have less than 10% waste in their harvest, producing 90% Grade A vegetables.  For Haley, her passion started with a Food Matters course in college while studying Chemical Engineering.  "Food makes up everything," she commented.  After graduating, to her surprise, she found herself back home in the Waimanalo Valley learning to be a farmer.  There she met Matt, and found their mix of practical skills, problem-solving, and passion for the beauty of nature was just the right combination to build a fulfilling farming life.  If you want to learn from the best, apply for a part time farm assistant or summer internship position here
Aloha Turmeric, like Ahiki Acres, is committed to regenerative agriculture, caring for the Hawaiian environmental life cycle, and growing healthy, high quality food.  They do it together, sharing resources, knowledge and celebrating success.